About Margret\A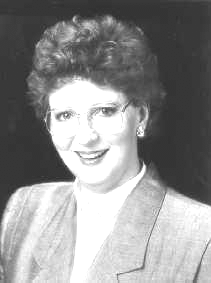 Margret Amatayakul, RHIA, CHPS, CPHIT, CPEHR, FHIMSS is president of Margret\A Consulting, LLC. Margret "A" has an international reputation as a leading authority on electronic health records and associated standards and regulatory requirements.
Experience includes over 30 years in healthcare information management and systems. Prior to starting Margret\A Consulting, LLC, Margret helped found and served as the first CEO of the Computer-based Patient Record Institute (CPRI), now folded into the Healthcare Information and Management Systems Society (HIMSS). Previous positions include associate executive director of the American Health Information Management Association (AHIMA), associate professor University of Illinois, and director of medical record services at the Illinois Eye and Ear Infirmary. She is adjunct faculty in the health informatics program at the College of St. Scholastica. She has published extensively and is a highly sought-after speaker.
Principles that guide Margret\A Consulting, LLC are embodied in a philosophy of user collaboration and benefits realization. The goal of health information systems should be to improve patient care, efficiency, and compliance with regulatory requirements. As a result, clients are provided services:
Tailored to the specific needs of the client
Comprehensive from start to follow through
Professionally performed by experts in specific fields
On time
Within budget
With easy-to-read results and understand reports
To the satisfaction of the client
Privacy of individuals who access this web site is protected. We do not attempt to identify visitors and do not disclose to any third party information gathered as result of a visitor contact. We adhere strictly to the requirements of the Health Insurance Portability and Accountability Act (HIPAA) and the Codes of Ethics of the American Health Information Management Association (AHIMA) and Health Information Management and Systems Society (HIMSS).